1. Define your personal style: Before you start designing, it's important to have a clear understanding of your personal style, as this will inform many of your design decisions. Some quick ways to recognize what catches your eye:
Create a Pinterest Board and fill it with items from around the internet that catch your eye. Try not to edit yourself as you grab images you like and enjoy the process of hunting for items that just make you stop scrolling. Once you have 20 or more images collected you can start to pay attention to common elements such as light/dark/subtle or bold paint and patterns, furniture styles, and shapes that repeat in many photos.
Grab a stack of Design and architectural magazines and start tearing out pages and photos of rooms that you love (and those that you really dislike) Put the photos you love in one pile and images that you dislike in another pile. Once you have amassed a large collection of each, go through them and note similarities.
Take a Design style quiz online to help you pinpoint your style. I personally created a free quiz here to help you pinpoint your style. It's fun and easy and I bet the results will surprise you 🙂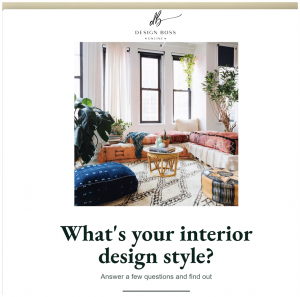 2. Focus on functionality: Make sure that the space is functional and practical for your needs. Consider how you will use the space and what activities will take place there.
EXPERT TIP> Do you have a large room that you don't know how to fill? Divide it into zones or gathering points. For example, in the photo below, the large living room is divided into 2 seating zones with a 2 seat conversation area at the far right, a bench seat in the cent (acting as the 'divider'), and sofa seating at the left. There are 2 rugs anchoring each space and defining the areas as well.
Struggling with a small room? Don't opt for tiny furniture. The small scale of both the room and the furniture will make your home appear like it was designed for hobbits. Measure the space and use only the necessary items …one fantastic chair, side table and a plant can be a fantastic small place-maker.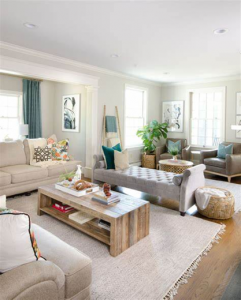 3. Use a defined color palette: Neutral colors provide a calming and balanced backdrop for your design. Incorporate pops of color with accessories, furniture, or artwork. Using the photo above as a reference, we see light cream, light gray, wood & wicker, soft brown and a pop of teal that you see in the artwork and accessories.
4. Play with textures and patterns: Mix textures and patterns to add depth and interest to a space. Consider incorporating things like woven baskets, textured and embroidered pillows, patterned curtains, and artwork the ties your color scheme together.
5. Go High! Hang drapery & rods as close to the ceiling as possible to trick the eye into perceiving the ceiling to be taller or higher than it actually is. Always use full-length drapery and in public rooms let it skim the floor. In private rooms (like bedrooms) it's okay for the drapery to slightly pool or puddle if the style of the drapes is more casual than elegant and tailored.
6. Lighting= Jewelry for your room: Lighting can make or break a room. Make sure to incorporate a mix of ambient, task, and accent lighting to create a layered and functional space. Shop for fun and unique fixtures that express your style and personality. There are so many fun options to select from!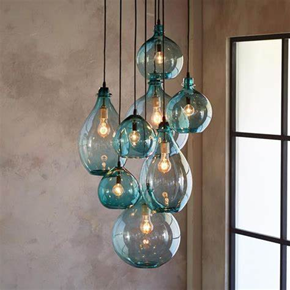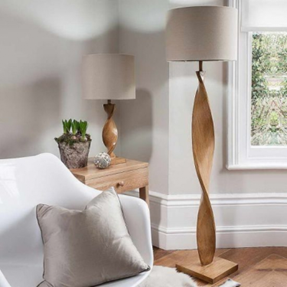 7. Add greenery: Real plants not only add color and beauty to a space, but studies show that they can also improve air quality and reduce stress. They are the best representation of the wood element of Feng Shui and can help balance and elevate the positive energy in your room. If you dont have a green thumb, high quality silk plants are a decent alternative, but sadly, they have no impact on your Feng Shui.
8. Focus on the flow: Make sure that there is a clear flow and circulation throughout the space. This is especially important in open-plan layouts. De-clutter often to ensure that you are not blocking good energy flow in your home…we want optimum Feng Shui whenever possible!
9. Incorporate smart storage: Adequate storage is essential for keeping a space organized and clutter-free. Consider built-in shelving, floating wall shelves, or modular storage pieces. Some furniture (like the ottomans below) include hidden storage and that is a win-win!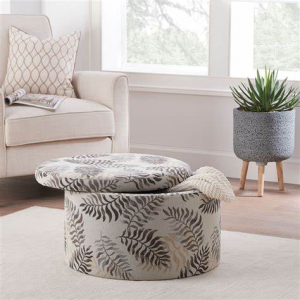 10. Start with art: This is one of my favorite ways to create inspiration for color palettes and design details. Selecting a great piece of art can help you to develop your entire color theme, and help to focus your design direction overall. Often artwork can be your focal point in a more neutral room (as shown in the photo below)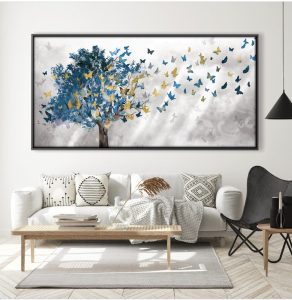 11. Mixing old and new: Don't be afraid to mix old and new pieces to create a unique and eclectic space. This can add depth and character to a room, and really make the space personalized to you.
12.Create a focal point: Every space should have a focal point that draws the eye and anchors the design. This could be a fireplace, a piece of artwork, or a standout piece of furniture or decor.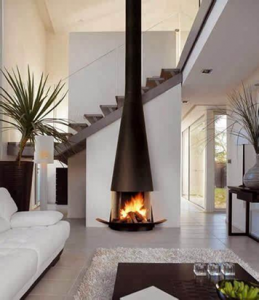 Yours in style & design,
Tamara Romeo
Click here to ask me your questions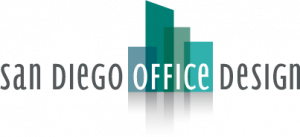 Tamara Romeo is the Founder and CEO of San Diego Office Design. You can find her on two different instagram pages @thedesignboss and @sdofficedesign as well as on Linkedin.
She is a 2nd generation San Diego native, SDSU graduate, and kitty cat lover.
All images are representations of concepts and ideas and are not necessarily shown as the Designers' work.